Hillcrest Insurance Group: Insurance in Ohio and surrounding areas!
Located in Northeast Ohio, offering Property and Casualty Insurance in Ohio, New York, Pennsylvania, and Florida.
We're your neighbor.

Hillcrest Insurance is part of your community. We build relationships with you to offer you the best personal auto, home, and life insurance policies, as well as commercial insurance coverage in a variety of industries, including contracting, retail, wholesale, manufacturing, and bars/restaurants. Hillcrest Insurance exceeds your expectations by providing you with accurate and trustworthy coverage that best meets your needs for risk protection. We have 40 combined years of experience, vast commercial expertise, and ingrained attention to detail that makes the difference for you. At Hillcrest Insurance, your protection is our promise through qualified professional advice.
We're on your side.
Hillcrest Insurance works for you, not an insurance company. We earn the trust of our clients, one policy at a time. We understand how important it is to you to trust your insurance agent. We proudly offer commercial insurance, as well as personal auto, home, and life insurance policies in Northeast Ohio, New York, Pennsylvania, and Florida. We are always reachable, so you can trust us to be on your side when the time comes.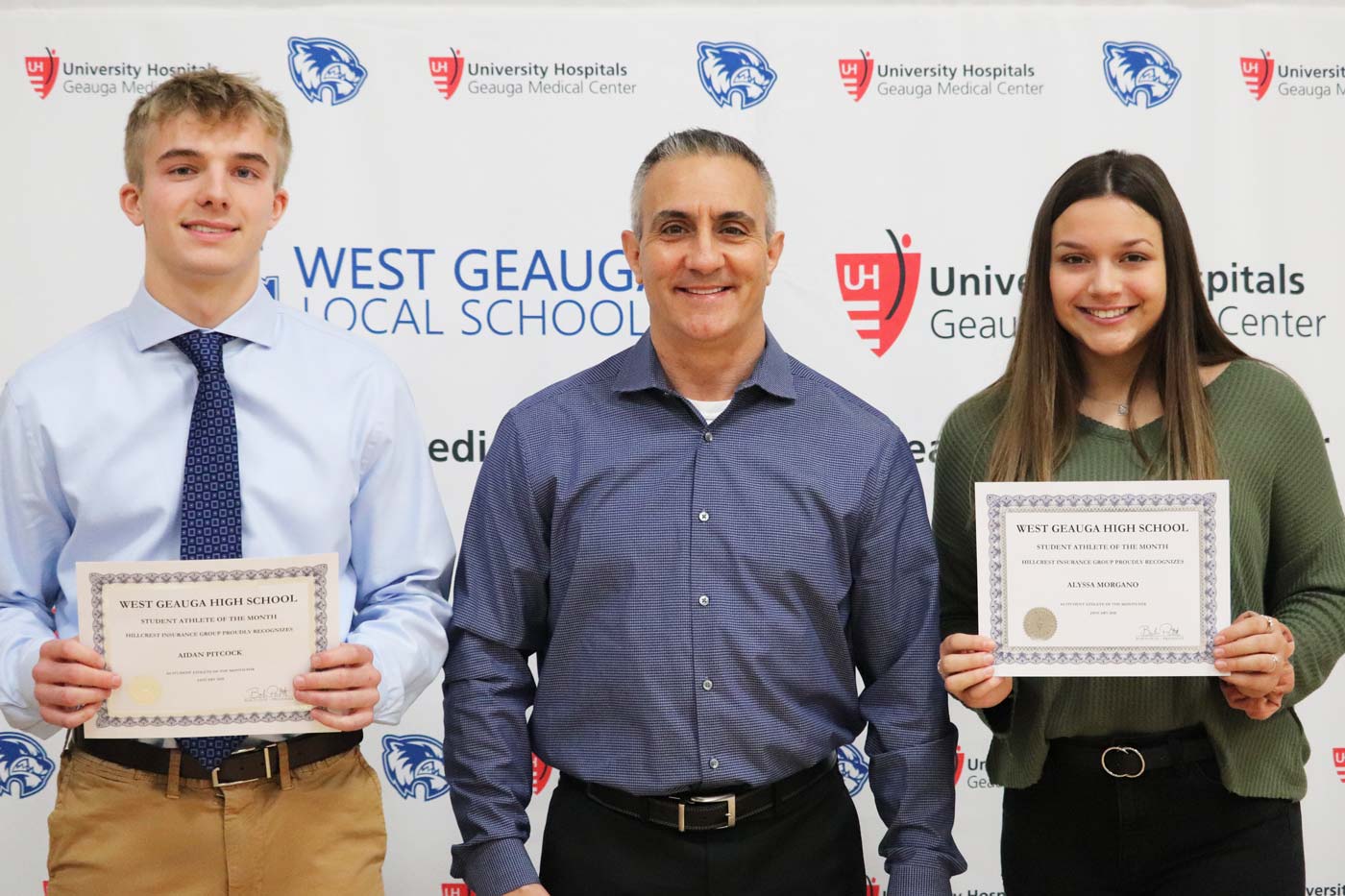 West Geauga January 2020
Student Athlete of the Month
Congratulations to
Aidan Pitcock & Alyssa Morgano!
You're our first priority.
Hillcrest Insurance understands your diverse insurance needs. The more options you have, the better are your chances of finding the perfect coverage at the perfect price. We represent many companies to our clients, including Erie Insurance, Travelers, Progressive, QBE, West Bend, Ohio Casualty, Liberty Mutual and more. Our resources are vast. As independent insurance contractors, our priority is you. We offer low-cost, world-class options to you by doing the shopping for you.